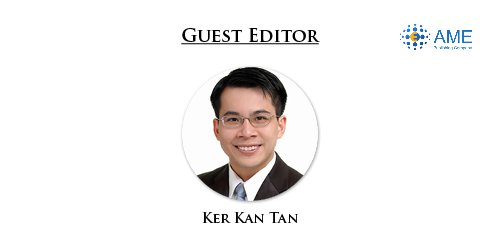 This focused issue on "Current Status of Colorectal Cancer Surgery" is edited by Dr. Ker Kan Tan, MBBS, from Division of Colorectal Surgery, University Surgical Cluster, National University Hospital, Singapore.
Dr. Tan graduated from the medical school at the National University of Singapore and then completed his advanced training in General Surgery. He subsequently obtained his Fellowship of the Royal College of Surgeons of Edinburgh (General Surgery) in Hong Kong and was accorded Specialist accreditation in General Surgery by Ministry of Health, Singapore in the same year.
Disclosure:
The series "Current Status of Colorectal Cancer Surgery" was commissioned by the Editorial office, Journal of Gastrointestinal Oncology without any sponsorship or funding. Ker-Kan Tan served as the unpaid Guest Editor for the series.