Over the years, many JGO reviewers have made outstanding contributions to the peer review process. They demonstrated professional effort and enthusiasm in their reviews and provided comments that genuinely help the authors to enhance their work.
Hereby, we would like to highlight some of our outstanding reviewers, with a brief interview of their thoughts and insights as a reviewer. Allow us to express our heartfelt gratitude for their tremendous effort and valuable contributions to the scientific process. 
December, 2020
Samuel M Miller, Yale University, United States
Erin L. Van Blarigan, University of California, United States
January, 2021
Travis E Grotz, Mayo Clinic, United States
Lois A. Daamen, UMC Utrecht Cancer Center, the Netherlands
February, 2021
Yuichi Shimodate, Kurashiki Central Hospital, Japan
March, 2021
Hironaga Satake, Kansai Medical University Hospital, Japan

April, 2021
Jeremy L. Davis, National Institutes of Health, USA
Falk Roeder, University Hospital Salzburg, Austria
Jane Rogers, University of Texas MD Anderson Cancer Center, USA

May, 2021
Francisco Schlottmann, Hospital Alemán of Buenos Aires, Argentina
John A. Stauffer, Mayo Clinic, USA

June, 2021
Ingunn M Stromnes, University of Minnesota, USA
Shinya Hayami, Wakayama Medical University, Japan

July, 2021
Zlatko Devcic, Mayo Clinic, USA
Van Morris, The University of Texas MD Anderson Cancer Center, USA
Jacob Freedman, Karolinska Institutet, Sweden

December, 2020
Samuel M Miller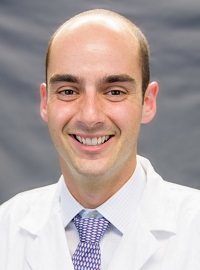 Samuel Miller, MD is a general surgery resident at Yale University and currently a fellow in the National Clinician Scholars Program, also at Yale, New Haven, the United States. He earned his undergraduate degree in Psychology from Brown University, and his Doctor of Medicine from the Warren Alpert Medical School of Brown University. Dr. Miller's current work focuses on the informed consent process in older surgical patients as well as preoperative assessment tools that can help predict surgical outcomes in older adults.
Dr. Miller plans to pursue a career that includes an academic surgical practice as well as advocacy for geriatric surgical patients through both qualitative and quantitative outcomes research as well as health policy. His research interests include geriatric surgical outcomes, informed consent, and preoperative assessment. You can check out more about Dr. Miller's research here.
Dr. Miller shares his views on the role of peer review in science, "Peer review allows for the exchange of ideas between people who otherwise might not collaborate. With the incorporation of feedback from those with different perspectives, backgrounds and experiences, research quality improves. The peer review process also motivates researchers to pursue ethical and informed study designs in the hopes of producing relevant and evidence-based results."
He also believes that being a reviewer is a privilege as reviewers are given the opportunity to guide the advancement of research and science. By providing detailed and constructive feedback, reviewers can offer researchers a framework to improve scientific methods, study designs, and statistical analysis.
To Dr. Miller, a constructive review is one that provides critical feedback with recommendations for improvement while maintaining respect for the effort put forth by the authors. On the other hand, a destructive review offers criticism without direction and leaves the authors discouraged without actionable items.
In Dr. Miller's opinion, it is crucial for authors to complete Conflict of Interest (COI) Forms recommended by International Committee of Medical Journal Editors (ICMJE), "COI declaration is important. Whether we like it or not, bias is present in our everyday lives. It is important to recognize all potential biases when we can, and to acknowledge that unconscious bias may exist in all of us."
Erin L. Van Blarigan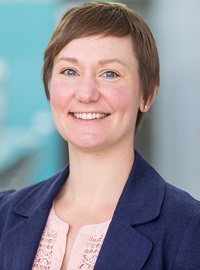 Erin Van Blarigan, ScD is an Associate Professor at Department of Epidemiology and Biostatistics, University of California, San Francisco, California, the United States. Currently, she works as a nutritional epidemiologist and her research focuses on the relation between lifestyle factors, including diet and physical activity, and cancer morbidity and mortality. Her goal is to provide evidence for lifestyle guidelines and interventions to improve cancer survivorship care.
Dr. Van Blarigan earned her doctor of science in Epidemiology and Nutrition from the Harvard School of Public Health. Her doctoral dissertation was titled "Diet and physical activity in relation to prostate cancer progression and survival" and her thesis committee included: Drs. Meir Stampfer, Edward Giovannucci, and June Chan. Dr. Van Blarigan also completed a postdoctoral scholarship at UCSF where she participated in the NIH Training Program in Molecular and Genetic Epidemiology of Cancer.
Dr. Van Blarigan chooses to review for the Journal of Gastrointestinal Oncology because she is interested in colorectal cancer epidemiology and survivorship. However, there are still some challenges that a reviewer might face during the review process.
One challenge with the existing review system is that it can take a long time from when a researcher submits their work to publication. Delays can occur for a number of reasons. To overcome this challenge, she thinks that the peer review system would be improved by identifying what the most common causes of delays are and troubleshooting the issues as much as possible. Nonetheless, peer review is important for improving the quality of the published literature and advancing science.
From a reviewer's point of view, Dr. Van Blarigan points out that it is necessary for retrospective studies to apply for institutional review board (IRB) approval, "Each investigator needs to work with an IRB to determine if IRB approval is needed for their study and how to obtain it. Ethical approval is important to make sure that the research participants are protected, and any risks of participation do not outweigh potential benefits."
January, 2021
Travis E Grotz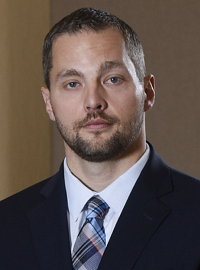 Travis E. Grotz, MD, is a surgical oncologist at Mayo Clinic, Rochester, USA. Dr. Grotz's clinical and research interests mainly focus on minimally invasive approaches to gastrointestinal malignancies, as well as the complex multidisciplinary and extended resection of advanced gastrointestinal cancers, peritoneal metastasis and soft tissue sarcomas. His clinical research focuses on clinical studies and trials optimizing outcomes for patients with peritoneal metastasis as well as improving our understanding of risk factors for gastric cancer, earlier detection of peritoneal metastasis from gastric cancer and long-term gastrointestinal function after gastrectomy.
Dr. Grotz performs clinical and translational research in sarcoma and peritoneal and gastrointestinal cancers with a focus on clinical trials utilizing regional therapies for advanced malignancies. He also serves as an institutional principal investigator on multidisciplinary clinical trials. His clinical research work currently focuses on evaluating diagnostic and treatment strategies to improve perioperative outcomes for patients undergoing sarcoma, peritoneal and gastrointestinal surgeries. Specifically, he is looking at treatment sequencing strategies that maximize clinical response while minimizing patient complications.
Dr. Grotz's clinical and translational interests are in utilizing regional therapeutic approaches to obtain direct surgical access to the tumor and deliver high concentrations of chemotherapy or radiation. This approach allows more directed and targeted treatment while minimizing systemic toxicities. For more information, please feel free to visit Dr. Grotz's profile here.
Dr. Grotz thinks a constructive review is one that not only identifies methodological errors, weaknesses, grammatical errors and data discrepancies, but also gives constructive feedback on how these could be improved or resolved, "Constructive reviews make the paper better or give the authors direction if the manuscript is not publishable. I prefer a line by line review rather than a global summative statement as those are less helpful. On the other hand, destructive reviews are the ones that include negative attacks without suggestions for improvement or future direction."
To be a responsible reviewer, Dr. Grotz tries to always bear in mind that the authors are doing their best and that methodological errors, study weaknesses, grammatical errors and data discrepancies are not malevolent. Most authors if given sufficient constructive feedback can make the paper sufficiently better. However, not all studies advance the science or are of sufficient value for publication, the authors are indeed on the right tract and just need advice on what study design or similar but alternative clinical question could and should be addressed.
What motivates Dr. Grotz to review paper is basically learning, despite how non-profitable it is. He learns a lot from reviewing others' studies as it forces him to stay current with the literature. Also, reviewing papers can also be beneficial to the reviewers. One main reason is that it helps to improve a reviewer's own study designs and manuscripts as the reviewer can read it with a bit more of an independent eye and become more aware of the common pitfalls.
When it comes to retrospective studies, Dr. Grotz assures that it is necessary for retrospective studies to apply for Institutional Review Board (IRB)'s approval, "IRB is necessary for all human studies as most IRBs have accelerated review for minimal risk retrospective series. I think this is an important exercise in academia and is an important protective step for participants."
Lois A. Daamen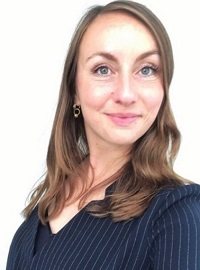 Lois Daamen, MD, PhD, is a clinical epidemiologist at Regional Academic Cancer Center Utrecht, UMC Utrecht Cancer Center & St. Antonius Nieuwegein, Utrecht, the Netherlands.
Her main research areas include pancreatic surgery and MR-guided radiotherapy. Dr. Daamen has conducted a number of research projects, one of them is about pancreatic anastomosis techniques, which concisely summarizes and visualizes all pancreatic anastomosis techniques. Another one is her PhD thesis on "Detection and Treatment of Pancreatic Cancer Recurrence" [successfully defended on the 14th January 2021 (code: 145905)].
In addition, Dr. Daamen initiated two ongoing nationwide randomized controlled trials including the RADAR-PANC trial: 'Recurrent Disease Detection after Resection of Pancreatic Ductal Adenocarcinoma using a Standardized Surveillance Strategy – a Nationwide Randomized Controlled Trial', and The ARCADE trial: 'A Randomized Controlled Trial on Additional Treatment for Isolated Local Pancreatic Cancer Recurrence using Stereotactic Body Radiation Therapy' (funded by the Dutch Cancer Society). She is also a Postdoctoral researcher on the 'Multiple Outcome Evaluation of Radiotherapy Using the MR-linac (MOMENTUM)' study. You may find out more about Dr. Daamen here.
In Dr. Daamen's opinion, peer review is important to verify the quality and reliability of studies prior to publication. Given that clinical practice guidelines are based on scientific evidence resulting from published articles, it is also very important that the provided results and drawn conclusions are solid and their meaning is well discussed.
Although reviewing papers is often non-profitable, peer review is somehow an essential process before publication. As a medical doctor and clinical epidemiologist, Dr. Daamen reassures that she is happy to contribute to this process and to provide suggestions for improvement if needed. As long as the journal discusses topics that are of research interest to her, like Journal of Gastrointestinal Oncology (JGO), she will always gladly accept and do the peer-review as requested by the journal suggestions.
Lastly, Dr. Daamen shares her insights about data sharing statement, "Data sharing among researchers should be highly encouraged as it is very important for researchers to increase knowledge at a much larger scale and provide more generalized results. Besides, data sharing has the potential to provide solutions for logistic challenges which fastens evidence-based implementation of new treatment strategies and knowledge."
February, 2021
Yuichi Shimodate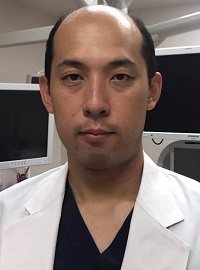 Dr. Yuichi Shimodate is a chief doctor in the department of gastroenterology and hepatology, Kurashiki Central Hospital, Okayama, Japan. Kurashiki Central Hospital (KCH) is known as one of the private hospitals established as an incorporated foundation by Magosaburo Ohara, the president of Kurashiki Boseki Ltd. (spinning company) on the 2nd of June 1923. The hospital has 1,172 patient beds and 536 physicians including 58 resident doctors in training.
Dr. Shimodate is a board-certified clinician/gastrointestinal endoscopist of both the Japanese Society of Gastroenterology (JSGE) and Japan Gastroenterological Endoscopy Society (JGES). He obtained the grants from United European Gastroenterology (UEG) in 2015 and 2017. He has published several clinical research mainly about the endoscopic treatment of the lower digestive tract. His most recent projects focused on the efficacy and safety of cold polypectomy for small colorectal polyps or diminutive pharyngeal neoplasms, and the perioperative management of anticoagulants.
When it comes to peer review, Dr. Shimodate points out that reviewers should bear in mind the following three questions while reviewing papers, "First of all, the paper needs to have consistency between hypothesis/aim and conclusion. Second of all, the paper needs to have new and interesting findings for readers. And lastly, the paper needs to have a standard method for analysis of their results. After reviewing the paper, reviewers should do self-evaluation on their reviews if significant inconsistency exists comparing other reviewer's comments, while significant inconsistency is sometimes welcome especially in unexampled research."
In Dr. Shimodate's opinion, reviewing papers is profitable to him academically, "Over 500 physicians including 58 resident doctors in training are working in his hospital. Thus, I always need to educate many young doctors and trainees as a clinician, sometimes as a researcher. I believe that the peer review process motivates me to acquire experience of evaluating if the research scientifically meets the high standards set, which is profitable to my education skill-up for young doctors."
Additionally, doing peer reviews is always useful for him to write a paper in a standard manner. From both an author's and a reviewer's perspective, he also affirms the importance of reporting guidelines (such as STROBE, CONSORT, PRISMA, STARD, CARE, etc.). Those guidelines always help the author, particularly the beginner author to write a paper in a scientifically proper way.
March, 2021
Hironaga Satake
Dr. Hironaga Satake, MD, Ph.D., is an Associate Professor at Cancer Treatment Center, Kansai Medical University Hospital, Hirakata, Japan. He holds an MD from Hyogo College of Medicine and a Ph.D. from the Kyoto University. He is currently a principal investigator in clinical trials for gastrointestinal cancers (you may review as examples including Article 1, Article 2, Article 3, and Article 4). His current work focuses on the development of novel drug approaches and translational research for gastrointestinal cancer, head and neck cancers, immunotherapies and cancer genomic medicine.
In Dr. Satake's opinion, a constructive review enhances the value of a submitted paper by carefully reading the manuscript, evaluating it appropriately, and giving positive and concrete feedback. On the contrary, a destructive review does not give a legitimate evaluation to a valuable paper submitted, but rather points out trivial error and gives a negative, non-constructive evaluation review.
Despite a sense of willingness to contribute to the medical academic world, peer review is certainly a burden in addition to daily work to Dr. Satake. But at the same time, a reviewer being able to come into contact with innovative scientific evolution of the same field is also a great stimulus and should be prioritized as much as possible too.
Dr. Satake considers peer-reviewing as a fascinating experience. He truly believes that by receiving evaluations and peer reviews and by other researchers in the same field, the submitted papers are guaranteed to be of appropriate, standard, scientifically valid, and meaningful quality.
Lastly, he addresses that the retrospective studies must apply for Institutional Review Board (IRB) approval, as it is necessary to protect patients and personal information, and ensure the quality of manuscript and research.
April, 2021
Jeremy L. Davis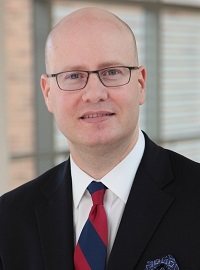 Dr. Jeremy Davis is a surgical oncologist and Associate Research Physician in the Center for Cancer Research, part of the National Cancer Institute, at the National Institutes of Health in Bethesda, Maryland, U.S.A. He received advanced training in cancer research as a fellow at the National Cancer Institute and in surgical oncology at Memorial Sloan Kettering Cancer Center. Dr. Davis is board certified in both Complex General Surgical Oncology and General Surgery. He currently serves as Surgeon-in-Chief of "America's Research Hospital", the NIH Clinical Center.
Dr. Davis' primary research is in gastric adenocarcinoma with a specific focus on CDH1-driven gastric cancer and the hereditary diffuse gastric cancer syndrome. He is the principal investigator of several active clinical trials being conducted at NIH that aim to discover the drivers of gastric carcinogenesis and metastasis. You can find out more about Dr. Davis' research work here.
Dr. Davis believes that peer review plays an important role in science. It is critical to the scientific method because it fosters professional discourse that is essential for self-critique. He explains, "We cannot assume, as investigators, that we have presented the most clearly formulated scientific question or that we have the best experimental design. We embrace peer review because it makes our science better."
However, he points out that there are limitations to the existing peer review system. Currently, the limitations of peer review are all self-imposed. For instance, the growth in a number of scientific journals means that more and more of us are being asked to engage in peer review. In time the pool of available peers will become even smaller relative to the number of manuscripts written. We need to use all methods available to us, including machine learning algorithms, to help with the most mundane tasks of peer review – such as determination of novelty relative to existing literature and statistical methodology.
Despite the limitations of the existing peer review system mentioned above, Dr. Davis remains positive about peer reviews, "The best part of peer review is learning about what your colleagues are doing in their fields of interest."
When it comes to research data sharing, he says that it aims to encourage researchers and physicians to share their research data with others. In other words, data sharing is about collaboration in a broad sense. We learn that clinical medicine is a team effort, and so does science. Thus, researchers should want to share data even though their inclination is too often the opposite.
Falk Roeder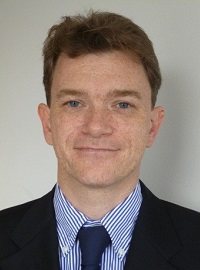 Prof. Dr. Falk Roeder is a Consultant on radiation oncology research and a Group Leader of sarcoma, GI-tumors, and skin tumors at the University Hospital Salzburg, Austria. He is also a Senior Lecturer at University Hospital Salzburg, Austria. His research areas are mainly focusing on precision radiation oncology (IMRT, IGRT, SBRT, IORT), gastrointestinal cancer, and prospective trials.
In Prof. Dr. Roeder's opinion, a good reviewer should analyze a manuscript in a predefined structured way, and critically assess the major issues of the manuscript, while acknowledging the efforts and opinions of the authors. Also, a reviewer can sympathetically give advice to the authors on how to improve their manuscripts by giving helpful, comprehensible, and manageable comments as well. He adds that reviewing manuscripts from other researchers is an integral part of being a scientist. It does not only help the author or the journal but also the reviewer. However, one should keep in mind that peer review is voluntary and unpaid. Consequently, time for reviews competes with paid or mandatory duties.
Prof. Dr. Roeder believes that peer review is very important for quality assurance in publishing research, especially in the biomedical area. Firstly, even experienced professionals are no longer capable of overseeing the details in terms of ongoing research and state-of-the-art therapy for their whole specialty (such as surgery and radiation oncology). Secondly, most cancer patients are no longer treated by one specialty alone, but from an interdisciplinary team focused on a specific disease. Therefore, an independent assessment by an uninvolved expert is crucial.
For a long time, an invitation to review is seen as an honor and as a sign of support inside the scientific community. However, if scientific publishing becomes more and more a business model, it seems comprehensible that voluntary and unrewarded reviewing is declining. Prof. Dr. Roeder explains, "I try to limit my reviews to a specified number per month. If I am invited to too many reviews at the same time, I first accept the invitations of the journals where I serve as editor or editorial board member or where I regularly submit manuscripts. Secondly, I prioritize the manuscripts according to the impact factor of the journal and how well the subject fits my areas of expertise."
From the reviewer's perspective, Prof. Dr. Roeder stresses that completing Conflict of Interest (COI) forms is necessary. However, authors should not be exposed to a general suspicion of being heavily or continuously influenced by such conflicts. For example, applying for and receiving project-bound research grants is an integral part and often a prerequisite of research, which does not necessarily influence the outcome of research. Moreover, one may think about applying the same rules for disclosures also to publishers or journals, which of course are also not free of having possible COI. Same should be true for others criticizing authors as being biased by such conflicts.
Jane Rogers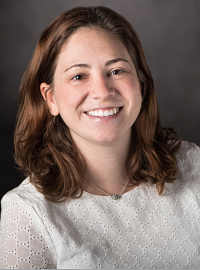 Dr. Jane E. Rogers, M.D. is a Clinical Pharmacy Specialist at the University of Texas Anderson Cancer Center in Houston, Texas, United States. Dr. Rogers earned her Doctor of Pharmacy degree in 2008 at West Virginia University School of Pharmacy in Morgantown, West Virginia, United States. She is also board certified in oncology pharmacy and currently works in the Gastrointestinal Medical Oncology Clinic at the University of Texas M.D. Anderson Cancer Center. Her research areas are in advancing pharmacy practice and in gastrointestinal malignancies.
Dr. Rogers believes that peer review holds the utmost importance in science, "We advance our knowledge through scientific publication and what better way to uphold the validity of what is being published than by those familiar and experts with the subject at hand." She explains that peer review provides an outside observer's critique to the study, and this allows for additional insights and opportunities that may have been missed initially by the investigators. Also, challenging what is written and providing other avenues to think about with the research presented helps to advance science.
Dr. Rogers regards a constructive review as one that professionally challenges the investigators by providing critiques that will help advance the research being presented. She finds peer review fascinating because it creates a process that connects researchers in the same field of study.
From a reviewer's point of view, Dr. Rogers thinks that a governing body is important with any type of research, and ethical statements to be of highest importance, which means all of the retrospective studies must apply for institutional review board approval, because she believes that authors' research only improves in scientific knowledge by the integrity of the study's investigators.
"By connecting those with similar interests, knowledge can be shared with the hopes of advancing medicine," says Dr. Rogers.
May, 2021
Francisco Schlottmann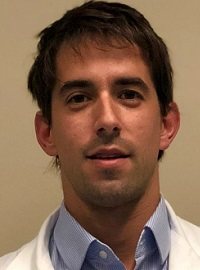 Dr. Francisco Schlottmann currently serves as an Affiliate Professor of Surgery at the Hospital Alemán of Buenos Aires, Argentina. He has an active clinical and research interest in esophageal disorders, gastroesophageal reflux disease, obesity, esophageal cancer, and gastric cancer. Dr. Schlottmann obtained his Master of Public Health at the University of North Carolina Gillings School of Global Public Health, focusing on public health, which is reflected in numerous publications analyzing health care disparities in vulnerable populations.
You may follow him on Instagram @fschlottmann and Twitter @fschlottmannMD.
In Dr. Schlottmann's opinion, peer review is critical to assure the quality and transparency of published articles. Without a serious and professional peer-review process, there is no control of what is published. Nowadays, professionals read more articles than classic textbooks, and thereby papers represent an important source of knowledge. Therefore, the lack of a high-quality peer-review process can ultimately be harmful to the patients.
Dr. Schlottmann believes that a robust peer review system should include experts in the field, capable of identifying flaws and strengths of submitted articles. Timely decisions are important because it is very frustrating for authors to wait several months for a response. Therefore, fast turnarounds and serious commitment from the reviewers are needed. He reiterates, "Reviewing papers is a lot of work. A good review could take hours. However, it is a great opportunity to analyze manuscripts beyond the basics, trying to read between the lines and also to detect potential drawbacks that may limit the results. In addition, reviewing manuscripts keeps you updated!"
From the angle of a reviewer, Dr. Schlottmann believes that reporting guidelines are important. They are particularly important for systematic reviews and meta-analysis, in which a poor selection process can severely affect the quality of the manuscript. Standardized methods of reporting outcomes are also very useful for comparing results objectively among different studies.
John A. Stauffer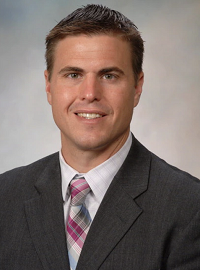 Prof. John Stauffer is a Hepato-Pancreato-Biliary (HPB) surgeon with over 10 years of both clinical and research experience specializing in pancreatic surgery and liver surgery at Mayo Clinic, Florida, USA. His research has focused on the clinical outcomes of patients undergoing pancreatic, liver, or biliary surgery. His clinical practice specializes in minimally invasive techniques and oncological procedures such as major vascular resection, irreversible electroporation, and intraoperative radiation. You may find out more about Prof. Stauffer here.
Prof. Stauffer regards a constructive review as one that improves the readability of the manuscript to allow the authors to convey their main findings and conclusions to casual readers. Additionally, the review should clarify details of the study that would be important to those who are reading to specifically gain knowledge from the author's methodology, outcomes, and analysis. He adds that reviewers should also be asking themselves whether the study and the manuscript will add value to the existing medical literature during the review process.
Prof. Stauffer points out that data sharing is the most powerful and practical way to increase the impact and accuracy of medical literature. Modern medicine is applied in a teamwork approach, and surgical literature should follow and maximize collaboration with other surgical teams to advance the surgeons' knowledge.
"Peer review is fascinating because of the fact that you become the gatekeeper of medical literature and the responsibility to the medical community that comes with this privilege," says Prof. Stauffer.
June, 2021
Ingunn M Stromnes
Dr. Ingunn Stromnes is an immunologist and Assistant Professor at the Department of Microbiology and Immunology, the University of Minnesota, Minneapolis, USA. Her research mainly focuses on developing immunotherapies for pancreatic ductal adenocarcinoma (PDA), which is known as the most common and lethal form of pancreatic cancer. You can learn more about Dr. Stromnes here and here.
JGO: What role does peer review play in science?
Dr. Stromnes: Peer review makes publications better. The primary purpose is to validate the research. Throughout my research experience, our papers are always substantially improved following the peer review process. When I participate in peer review, I ask, "How can I help make this a better paper?" While it is easy to criticize the work, it can be much harder to come up with testable ideas to either support or refute a hypothesis.
JGO: What are the limitations of the existing peer review system? And what do you think can be done to improve it?
Dr. Stromnes: There are limitations of the existing peer review system including the inherent bias, the competition, and the politics involved in science. These factors can be influential in the peer review process, sometimes in an unfair way. If you are an established investigator in your field, your work would more likely be reviewed by a new investigator. In general, it is much harder to publish data with negative results of the research. Nonetheless, there are strategies to mitigate some of these factors. For example, open-access journals are more willing to publish negative results, and some journals also provide the opportunity for a double-blind review. In addition, there are multiple reviewers for each study to provide a well-balanced perspective for the editor to consider. Overall, it is in the journals' best interest to be fair to authors.
JGO: Reviewing papers is often non-profitable, what motivates you to do so?
Dr. Stromnes: Since I benefit from the peer review process, I feel obliged to participate as a reviewer to help other scientists and the overall scientific community. I am very privileged to have received exceptional training in research and I think this is just one small way I can give back. Peer review is also a great mentoring opportunity for trainees. It is also exciting for me to see cutting-edge research results in my field.
JGO: Is it important for authors to disclose Conflict of Interest (COI)? To what extent would COI influence research?
Dr. Stromnes: In my opinion, the bias in data analysis, interpretation, and presentation erodes trust in the scientific process and can lead to devastating consequences for patients, and result in a waste of resources for other investigators trying to reproduce the findings. It is very important for authors to disclose COI in order to provide readers full transparency on how the authors may benefit from the publication. For instance, many companies are funding academic labs for conducting research on cancer immunotherapy. Thus, the authors need to make sure that the trust between the scientific community and the public is not broken.
Shinya Hayami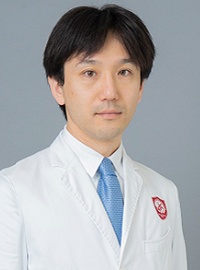 Dr. Shinya Hayami is a liver and biliary surgeon. He currently serves at the Second Department of Surgery (Gastrointestinal Surgery), Wakayama Medical University, Wakayama, Japan. Dr. Hayami has a research focus on epigenetics, especially for protein methylation and cancer. His clinical interest is in Hepato-biliary-pancreatic surgery.
In Dr. Hayami's opinion, when he submits a manuscript, it has to withstand the hard questions and criticisms from other reviewers in order to get published finally. Despite the difficulty to get the papers published successfully, he thinks that a peer review system is a necessary form that weeds out fake and reveals only the truth to the scientific world.
Dr. Hayami further explains that the peer review system is often biased towards some limited professionals. To solve this problem, the peer review system must distribute submitted manuscripts equally to various researchers. Moreover, it also needs to make sure that all of the submitted papers can be properly reviewed. At this point, he regards that the present peer-review system is operated appropriately by conscientious professionals of each research area.
Working as a hepato-biliary-pancreatic surgeon, Dr. Hayami finds that it is a heavy burden to take the extra review tasks. However, peer review allows reviewers to come across new research methods and perspectives, which are useful for their research thinking. As a result, he feels honored to be selected as a peer reviewer and he will continue to do peer review.
For retrospective studies, Dr. Hayami considers that the need to prepare the documents to be approved by the Institutional Review Board (IRB) is a good opportunity for the authors to organize the idea in planning the study. He concludes that the approval by the IRB is a symbol to prove and guarantee the validity of the research. Therefore, it is one of the necessary processes for the presentation of the research work.
July, 2021
Zlatko Devcic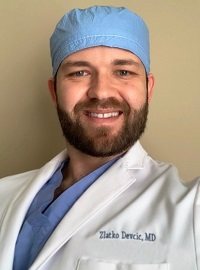 Dr. Zlatko Devcic serves as an Assistant Professor at the Mayo Clinic in Florida, USA. His clinical and research interests are in the fields of interventional oncology and venous disease. You can learn more about Dr. Devcic on his Youtube channel. You can also follow him on Instagram and Facebook.
To Dr. Devcic, a robust peer review system involves at least two but not more than three reviewers, or else there will be too many differing opinions and become messy. He believes that all reviewers must read the manuscript a few times and give back detailed comments to the authors to do revisions. He further explains that the most crucial part of the review process is to address one's own biases and inclinations and try to approach each paper with a clear state of mind. He says, "It is important to understand that our bias may bring immense subjectivity when we try and review 'objective' data. Additionally, reviewers should keep in mind the setting from which the paper originates and contextualize where the data is coming from."
Dr. Devcic regards peer review as an interesting process that gives him a glimpse into other institutions, practices, and interventions. He reckons that research is a creative process for physicians to study, which helps the authors to reflect on their own papers. All in all, the peer review process is tremendously insightful, and allows us to shape and mold science through a constructive and structured research process.
As a reviewer, Dr. Devcic thinks that reporting guidelines such as STROBE, TREND, and STARD are very helpful while the paper is being written, but he does not think that they need to be adhered to strictly, nor should papers be rejected based on specific criteria not being followed. He elaborates that these guidelines should be used as checklists to help authors to make sure that the critical information is not missed. Like all guidelines, they are very helpful and informative, but they cannot be used strictly or without the appropriate flexibility.
Van Morris
Dr. Van Morris is an Assistant Professor working at the Department of Gastrointestinal Medical Oncology, the University of Texas – MD Anderson Cancer Center in Houston, USA. His clinical practice focuses on the treatment of colorectal and anal cancers. You may follow Dr. Morris on Twitter @VanMorrisMD.
To Dr. Morris, peer review is essential in maintaining the scientific integrity of research and manuscripts for the medical community. Peer review has to ensure fairness in the interpretation of research findings before publication. He elaborates that reviewers having different perspectives on the reviews may also help to enrich the clinical and scientific context of the authors' work.
Speaking of the limitations of the current peer review system, Dr. Morris believes that there are always biases that may affect how reviewers assess the work of their peers. He suggests that reviewers should recognize the implicit biases and minimize them to enhance the level of objectivity of the review work.
From a reviewer's perspective, Dr. Morris thinks that shielding the authors' names is a practical way to allow reviewers to focus solely on the quality of the work as presented. On the other hand, he reassures that data sharing is a crucial element in promoting collaboration between the authors, reviewers, and readers.
"Burnout is a serious challenge which threatens professional success and career longevity for clinicians and scientists. Learning how to say "no" and being selective in added requests on time have been important lessons as I prioritize my work-related tasks while maintaining a busy clinical practice," says Dr. Morris.
Jacob Freedman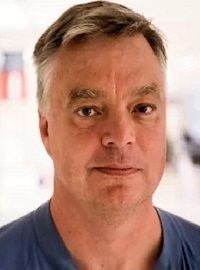 Jacob Freedman, MD, PhD, is an Associate Professor at Karolinska Institutet, Stockholm, Sweden. He also serves as a general surgeon at Danderyd Hospital. His research projects focus on minimally invasive surgery, metabolic surgery, and minimally invasive treatments of liver tumors. You may visit here to get to know more about Dr. Freedman's research.
"A robust peer review system has to be transparent," says Dr. Freedman, who believes the current peer review system is a good channel for authors to improve the scientific quality of the submitted research work. There are different ways to improve the quality of a submitted research work in terms of clarity and scientific methodology. He adds, "Do reviewers have to be anonymous? Sometimes, there are obvious agendas with certain reviewers, which can be counterproductive to sharing of results in the benefit of the scientific field."
Dr. Freedman regards his review work for the Journal of Gastrointestinal Oncology as a privilege. Reviewing other expert's research is a valuable contribution to the scientific community. The review task is also a stimulus for more scientific thoughts, which helps him to find new ideas and methodologies that otherwise would not have reached him.
We know that clinical scientific projects often need the support and trust of the general population. Dr. Freedman believes that mistrust between authors and patients may generate confounding bias and limit the value of studies. It is therefore extremely important that independent boards review and approve all research on patients.